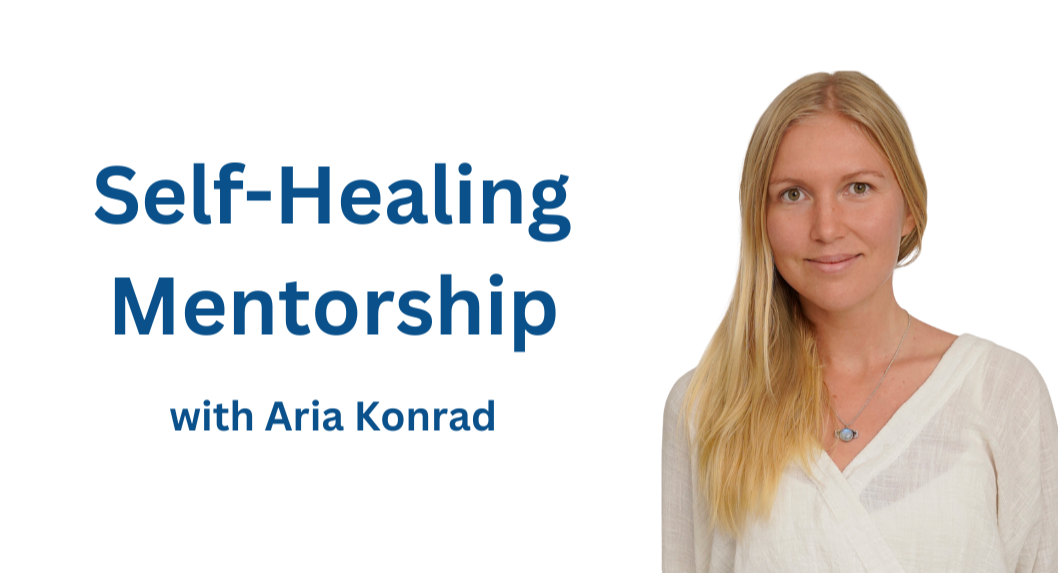 Do you know there is something deeper causing your symptoms, and changing your diet and taking supplements (alone) isn't going to solve it?

Do you believe that you have the power to heal yourself, and want support and guidance through the process?

Are you ready to face what's keeping you from living fully and fulfilled, and step into a new reality of self-love and inner peace?

In this Mentorship we will focus on resolving the root cause of the health challenge you are facing.

Included:
6 sessions with Aria
8 hours of Mentorship videos and other resources
Welcome to your Self-Healing Mentorship with Aria.

You can schedule your 6 individual sessions with this link. I suggest to book sessions within 7-14 days from eachother but you're also welcomed to your intutitive guidance if it differs from this suggestion.

Below is a list with over 50 resources to watch, read, and listen to at your own time, to inspire your healing journey.