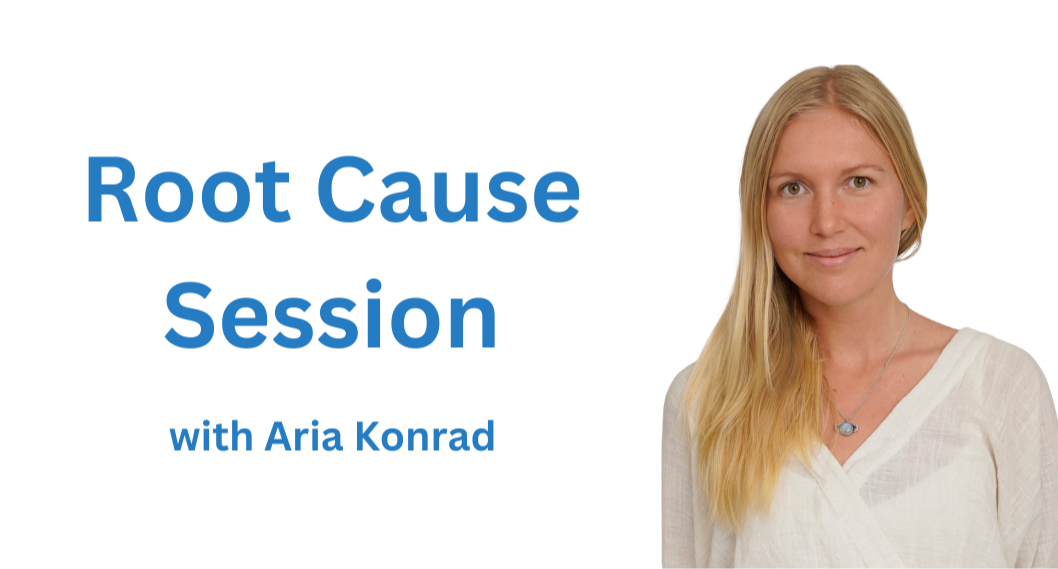 The purpose of this session is to help you identify the root cause of your cancer or other health challenge, and begin moving towards resolution and healing yourself.
Sessions are 90 minutes via zoom.
Co-Founder
Aria Konrad
Bodyworker, Emotional Healer, Self-Healing Mentor
For many years Aria suffered from addictions and health challenegs that kept intensifying. Eventually she turned her life around and focused on developing self-love and healing from within. Her healing journey was accompanied by a profound awakening experience, complete reversal all of her symtoms, and prolonged states of high health, overflowing life force, and bliss. Aria's passion for holistic health, healing, understanding and resolving the Root Cause of disease was born.

Aria spent years acquiring skills in various modalities; Bodywork and Emotional Healing in Switzerland, Holistic Lifestyle Coaching with the Chek Institute in California, Yoga and Thai Yoga Massage in India, and more.
In 2019, Aria met Paul and she started to help facilitate the 3 week Self-Healing Retreat in Canada. Two years later they co-founded Root Cause Institute. Since then Aria has been co-creating Level 1 and 2 training, and contributing to podcasts, webinars, social media and more.

You can book
Root Cause Sessions
and
Mentorship
with Aria.
Welcome to your Root Cause Session with Aria
You can schedule your desired time with the button below.
I am looking forwards to connecting with you,
Aria